EMPLOYMENT LAW UPDATE
Knifed Out Of A Job
 Pocketknife Not A Violation Of Employer's Ban On Weapons
    In the case of 
Bradley v. Rite Aid
, the Delaware Superior Court considered whether wearing a pocketknife constituted a violation of a No Weapons Policy of the employer supporting a denial of a claim for unemployment benefits. The Court reviewed the applicable statutory provisions noting that the Delaware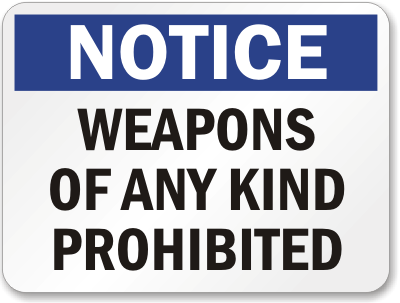 Unemployment Compensation Act provides for the "compulsory setting aside of an unemployment reserve to be used for the benefit of persons unemployed through no fault of their own."  Generally, to overcome the presumption that an employee is due unemployment benefits, employers must prove by a preponderance of the evidence that the employee was terminated for "just cause." Just Cause is defined as "a willful or wanton act or pattern of conduct in violation of the employer's interest, the employee's duties, or the employee's expected standard of conduct." The Courts have defined "willful" as actual or specific actions or actions taken with an evil intent, while "wanton" refers to "needless, malicious or reckless conduct," not requiring an "actual intent to harm."
   Plaintiff was employed as a security officer for Rite Aid when a visiting Regional Manager noticed Plaintiff wearing a 2 inch blade closed pocketknife on his belt. The Manager then notified Plaintiff that he was in violation of Rite Aid's Code of Conduct, which included a weapons ban for all employees. A week later, Plaintiff was terminated from his position, and he filed for unemployment benefits. After failing to secure benefits through the Unemployment Board, Plaintiff appealed the decision to the Superior Court.
    The Court first held that under Delaware law, the "Board's classification of a closed pocketknife with a two-inch blade as a 'weapon' was legally incorrect." The Court noted that Employer's Policy did not define weapon. Further, the Court explained that Delaware law specifically excludes pocketknives with blades measuring less than 3 inches from its "weapons" and "deadly instruments" definition. Therefore, the Court held that the Board lacked sufficient evidence to support its finding that the pocketknife was a "weapon" and that the Plaintiff violated the employer's Policy.
    Second, the Court held that Plaintiff lacked the requisite intent of willful and/or wanton conduct needed to prove "just cause." The Record showed that Plaintiff was never warned about a possible Policy violation, that he did not associate carrying the pocketknife with a Policy violation and that Plaintiff, in fact, forgot about the pocketknife on his belt. These facts, the Court held, instead indicate that Plaintiff never "consciously deviated from a known or expected standard of conduct." For these reasons, the Court reversed the Board's conclusion as it was not based on substantial evidence and constituted an abuse of discretion.
    For information on this matter or other employment law questions, please contact any attorney in our Employment Law Department.
Bradley v. Rite Aid & Unemployment Insurance Appeal Board, C.A. No. N16A-02-003 ALR (Del. Supr. Ct. Jan. 3, 2017).
 LITIGATION CASE LAW UPDATE

Let Me Clarify: We Have Not Been Exclusive Since September 6, 2016
    A claimant cannot retroactively take advantage of the amendment of the exclusivity provision of the Delaware Workers' Compensation Act that took effect on September 6, 2016.
    On April 15, 2016, Plaintiff, a State of Delaware employee, was driving a car owned and insured by the State while acting in the course and scope of her employment for the State. At that time, an unknown driver swerved into Plaintiff's lane and struck her car head on. The accident occurred five months before the amendment was enacted.
  Following the accident, Plaintiff received workers' compensation benefits and sought to recover uninsured motorist benefits from the State's self-insured policy. The State moved for summary judgment on the grounds that the Delaware Workers' Compensation Act, 19 Del. C. § 2304, prohibits an employee from gaining access to the employers uninsured/underinsured motorist coverage; in response, Plaintiff argued the current version of the Statute is a 'clarification' of the version in effect at the time of the accident.
    When a legislative body amends a statute to clarify existing law, the amendment may apply retroactively. Nonetheless, the Delaware Superior Court held the amended version of § 2304 was not a clarification – it was a substantive change which has no retroactive application. The State was granted summary judgment. Please find below the current version of § 2304, enacted on September 6, 2016:
     "Except as expressly excluded in this chapter and except as to uninsured motorist benefits, underinsured motorist benefits, and personal injury protection benefits, every employer and employee, adult and minor, shall be bound by this chapter respectively to pay and to accept compensation for personal injury or death by accident arising out of and in the course of employment, regardless of the question of negligence and to the exclusion of all other rights and remedies."
     For more information on this matter or other legal questions, feel free to contact Michael W. Mitchell or any attorney in our Liability Department.
Robinson v. State, 2017 Del. Super. LEXIS 175 (Apr. 11, 2017).
WORKERS' COMPENSATION REPORT
Board Finds Bus Bump Caused Minor Injuries
    Claimant alleged she was a passenger in a bus that backed into another bus, causing neck and back injuries, 8-9 weeks of total disability, and over $17,000.00 in ongoing chiropractic and orthopedic treatment.
   The Employer presented testimony from numerous co-worker eye witnesses to the accident who testified that the bus had not really "backed into" another bus. Instead, fact testimony established it "tapped" the "swinging arm" of the bus, and did not contact the bumper. Dr. Matz testified that any related injuries resolved in one month. The Board agreed with Dr. Matz and found that the accident was extremely minor and any injuries would have resolved within one month, so that no further treatment, disability, or other benefits were awarded.
   The Board was very critical of the testimony provided by Dr. Angermaier (claimant's chiropractor), noting that his care was quite excessive, well outside of the Delaware Health Care Practice Guidelines, and that he had little to no knowledge of the claimant's 10 plus year history of neck and back problems pre-dating the work accident. As such, the Board rejected his testimony and found that only 12 of his 37 plus chiropractic visits were payable. Claimant's attorney filed a Motion for Reargument regarding the Board's denial of chiropractic treatment following claimant's first 12 visits, which was rejected by separate Order.
    If you have any questions or concerns regarding this Decision, please contact Greg Skolnik, or any other of our workers' compensation attorneys.
Gardner v. First Student Transportation, IAB Hrg. No. 1442315 (Nov. 29, 2016)(DECISION); aff'd by,
Gardner v. First Student Transportation, IAB Hrg. No. 1442315 (Mar. 16, 2017)(ORDER).
 THIS DAY IN LEGAL HISTORY
    Stock traders signed the Buttonwood Agreement in New York City at the Tontine Coffee House Company near a Buttonwood tree, where business had been transacted in the past. Twenty-four merchants formed their exchange at Wall and Water Streets where they fixed rates on commissions on stocks and bonds. This later developed into the New York Stock Exchange. A market crash and almost total halt in credit, trading and liquidity prompted the Buttonwood Agreement under the influence of Alexander Hamilton. The organization drafted its constitution on March 8th, 1817, and named itself the "New York Stock & Exchange Board."
ANNOUNCEMENTS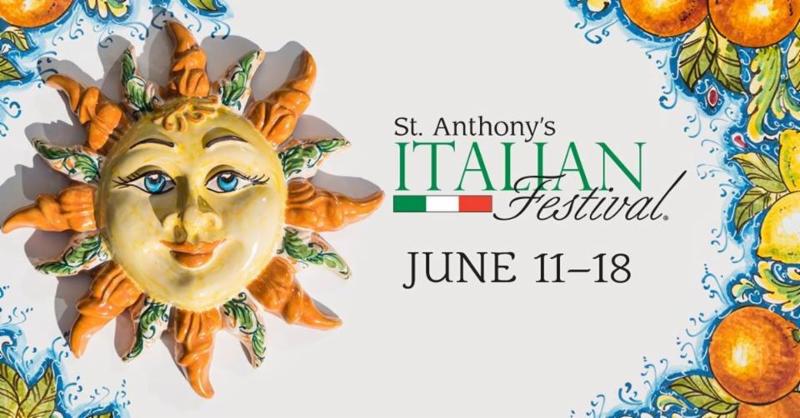 St. Anthony's Italian Festival
    Anthony Frabizzio and his family will be running the Nona Strada Cafe at the St. Anthony's Italian Festival this year from June 11 to June 18 in Wilmington, DE. All proceeds benefit the St. Anthony's grade school. – To learn more please visit this 
link
.
Dan Out to Pastor
     Heckler and Frabizzio announces that Dan McKenty will be leaving the firm and the practice of law on May 19th to become pastor of First Presbyterian Church of Ocean City, Maryland. Dan has practiced insurance defense litigation for 29 years and, until September of 2016, was a partner in the firm's Liability Department when he stepped down to further pursue his call to ministry. Dan says that he will miss the many close relationships he has formed with the firm's clients over the years and will dearly miss his colleagues at the firm. We wish Dan the best in all of his future endeavors.
Adjusters Continuing Education Program
 Heckler & Frabizzio is proud to announce we have developed multiple seminars that we are offering to our clients at no charge. All seminars are approved by the Delaware Department of Insurance and will include continuing education credits!
Topics include: Basic Workers' Compensation overview, Terminating Total Disability, Delaware Investigations and our newest seminar, Adjuster Ethics! For more information regarding our seminars please contact 
Page Hyson
 Firm Administrator.